As a non-invasive procedure, patient satisfaction is high!
"The treatment itself was not uncomfortable and

afterward I felt great.

"

Body Contouring
Only available at the Madison spa, our Sculpting Center
Coolsculpting™
We have served over 1000 clients and completed over 4000 treatments since we started offering this procedure in 2012. Coolsculpting™ is the world's leading non-invasive body contouring procedure. It's the only one that uses "cryoliposis" to safely and fatally freeze fat cells which are then permanently removed from the body naturally over the following 3-4 months.
It is basically painless with no downtime. We like to say, "If you can squeeze it, we can freeze it". Common treatable areas are the abdomen, the "muffin top", "love handles", "bra fat", and inner and outer thighs. Just recently we added the brand new "double chin" applicator. Each session takes an hour, but since we have two machines we can treat two areas at a time, i.e. both "love handles". 
Our certified Coolscuplting™ aestheticians have been evaluating and treating clients for over three years, are extremely knowledgeable, and are capable of developing a plan to help meet your goals and determine the best way to get there.
After Your Treatment
Most patients can return to their normal activities immediately after the CoolSculpting™ procedure.
While some patients may see results as early as 3 weeks after their first treatment, the most dramatic results are usually seen between 1 and 3 months following treatment.
Your CoolSculpting™ Consultation | The First Step
It's easy to get started in your CoolSculpting™ journey to a slimmer you. Your first step will be scheduling a consultation at Mon Ami Spa.
How Cool Is The CoolSculpting™ Procedure? Does It Hurt?
As the name suggests, the CoolSculpting™ procedure can be a little chilly. Controlled cooling is delivered via an applicator to freeze the targeted fat. Though you may feel intense cold initially, this feeling usually subsides within 5 to 10 minutes as the area numbs. Because most applicators use a vacuum to draw fatty tissue into the applicator cup, you may also feel some pulling, tugging, and/or mild pinching.
After you and your Coolsculpting™ specialist select the area(s) to be treated, the device is positioned on your body and controlled cooling is applied. A gel pad and applicator are applied to the targeted area. Vacuum applicators draw the tissue into the applicator cup. Surface applicators are secured to the treatment area. All applicators deliver controlled cooling to the targeted fat.
Is the CoolSculpting™ Procedure Safe?
The CoolSculpting
™
procedure is FDA-cleared for the treatment of visible fat bulges in the submental area, thigh, abdomen, and flank. As the #1 non-invasive fat reduction procedure and with millions of CoolSculpting
™
procedures performed worldwide, it is proven to be a safe and effective treatment.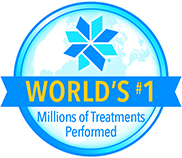 How Long Is Each Treatment? How Many Treatments Will I Need?
Your CoolSculpting™ specialist will help you create an individualized treatment plan tailored to your specific goals. The length of your CoolSculpting™ treatment will vary depending on the number of areas being treated during one visit. While each CoolSculpting treatment generally lasts about 1 hour, some patients have more than one treatment during the same office visit. Some practices even have multiple CoolSculpting™ systems and applicators, so it's possible for a patient to have multiple areas treated at once. You and your provider may also schedule additional treatments or office visits in order to meet your goals.
Can I Multitask During My Treatment?
Absolutely! Many people read, check email, or even take a nap during their treatments. You are encouraged to do whatever feels most comfortable for you. So sit back, relax, and say goodbye to stubborn fat!
Is There Downtime?
The CoolSculpting™ procedure is completely non-surgical, which makes returning to normal activities afterwards a typically easy process. Often times, patients even return to work after their CoolSculpting™ treatment is over.
Are There Any Side Effects?
During the procedure, you may feel some deep pulling, tugging, pinching, numbness or discomfort. After the procedure, typical side effects include temporary numbness, redness, swelling, bruising, firmness, tingling, stinging and pain. Many patients do experience redness in the treated areas for up to a few hours after the applicator is removed. In rare cases, this redness may persist up to 2 weeks, but it will completely resolve itself.
Long-Term Results That You'll Love From Every Angle
Some diets and fat-reduction treatments can leave you swinging back and forth between "before" and "after" versions of yourself. CoolSculpting™ results speak for themselves.
Shape What You See Without Surgery or Downtime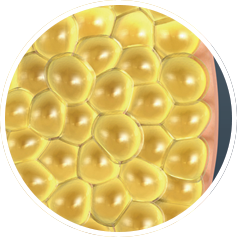 Many of us have stubborn fat despite diet and exercise.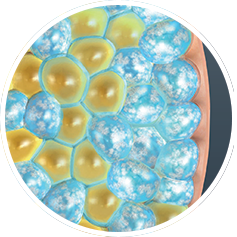 CoolSculpting™ technology uses controlled cooling to target and kill only these fat cells.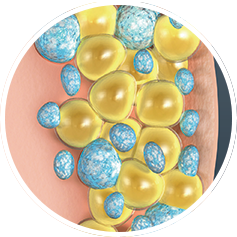 In the weeks to follow, your body naturally processes the fat and eliminates dead cells.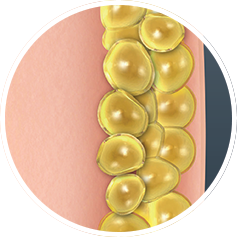 CoolSculpting™ results are long term,* because treated fat cells are gone for good.
What Is CoolSculpting™?
The CoolSculpting™ fat-freezing procedure is the only FDA-cleared,* non-surgical fat-reduction treatment that uses controlled cooling to eliminate stubborn fat that resists all efforts through diet and exercise. The results are proven, noticeable, and lasting—so you'll look great from every angle.
FDA-CLEARED
NON-SURGICAL
ELIMINATES FAT
CoolSculpting™ Freezes & Eliminates Stubborn Fat
The CoolSculpting™ procedure safely delivers precisely controlled cooling to gently and effectively target the fat cells underneath the skin. Treated fat cells are crystalized (frozen), then die. Over time, your body naturally processes the fat and eliminates these dead cells, leaving a more sculpted you.
The CoolSculpting™ procedure is proven, safe, and effective. Get wow results and love how your clothes fit better, feel better, and look better.
Lose fat without surgery: How effective is CoolSculpting™?
Hundreds of thousands of people undergo liposuction each year, but a relatively new treatment called "CoolSculpting™" claims to remove fat without surgery. This is one of the rare times where the academics CBS News spoke to all agreed that the procedure works if it's used on the right patients, reports CBS News' Vinita Nair.
If you've ever seen before and after pictures following a fat removal procedure, then these photos are not that surprising. However, when you hear the fat was removed after just four treatments without using a knife or a needle, these results are unprecedented.
Does Fat Freezing Work? Two Experts Weigh In on CoolSculpting™
CoolSculpting™ was first approved by the FDA in 2010, but recently gained attention when it was rebranded from minor spot treatment to a noninvasive alternative to liposuction, promising to eviscerate love handles and bra bulge with the wave of a cooling paddle. Sound too good to be true? According to Roostaeian and Manhattan-based CoolSculpting™ guru Jeannel Astarita, the technology works. Here, they discuss the ins and outs of fat freezing, from weight loss to health risks.
CoolSculpting™ Review on E! Special A-List Beauty Secrets
Does CoolSculpting really work? After hearing rumours that A-list stars like Christina Aguilera love the non-surgical treatment, the team at E! decided to check it out for themselves for a special A List Beauty Secrets feature. They headed to a local clinic to try it out and were blown away by the incredible results of the treatment and the ease and comfort that went along with receiving it.
What is the CoolSculpting Treatment?